August 01, 2010
Thank You, Senator Lieberman
Today would have been my father's 92nd birthday. But he actually passed away in July of last year after a long illness and was buried in the State Veterans' Cemetery in Middletown, Connecticut.

One thing that Uncle Sam does for his veterans is provide a gravestone. In our case, we had a long struggle with the Veterans Administration over the inscription, despite all the documentation we provided over Dad's final rank and his service.

On top of that, the cemetery wasn't in any hurry to put any stone at all. When I was last there in early May, all that marked my father's grave was a small temporary plastic plaque which had been broken. When my mother visited on Memorial Day, though, a real stone was finally in place---but it had the wrong inscription.

By now, we had somewhat reluctantly contacted Senator Joe Lieberman's office for help. To our relief, after getting a brush-off from practically everyone else, they actually assisted us, and to our surprise the senator actually took a personal interest in the matter. He even called my brother (who really did all the heavy lifting in this saga) one evening and spoke with him for an hour. Lieberman also apparently called Governor Rell and got her riled up about the management of the cemetery.

The upshot of all this is that we have been informed that as of June 25, just eleven months after the funeral, the corrected stone bearing my father's actual rank and noting his service in World War Two was finally placed at the grave.

And for all that, I have to say to Senator Joe Lieberman: We do not agree about everything but you are okay in my book, sir.
Posted by mayor mcsleaze at 01:26 PM | Comments (0) | TrackBack
June 29, 2010
RIP Sputnik
With all the convention activity going on and the reported recent passing of Gov. Briscoe and Sen. Byrd, it may have escaped notice that we also lost Sputnik this past week.

Sputnik, for anyone not familiar, was a regular fixture at the Capitol during legislative sessions and one of the most colorful characters in the building (a mighty high bar to clear, to be sure). Sputnik was a tireless and tenacious advocate for motorcyclists in Texas.
Posted by hbalczak at 09:19 PM | Comments (0) | TrackBack
June 28, 2010
Sen. Byrd and Governor Briscoe
Our thoughts and prayers are with the families of Sen. Byrd and Governor Briscoe today.
Posted by mcblogger at 09:01 AM | Comments (0) | TrackBack
January 04, 2010
So long, Kelly Fero
Sad news today... longtime Democratic consultant Kelly Fero passed way. We at McBlogger would like to offer our deepest sympathy to his family. So long, Kelly, and thanks for the laughs and support along the way!
Posted by mcblogger at 10:29 PM | Comments (0) | TrackBack
September 24, 2009
In other news...
From Quorum Report (via Carl Whitmarsh) comes word that Don Yarborough passed away yesterday. Don was one of the leaders of the progressive movement in Texas. Our thoughts and prayers are with his family.
Farouk Shami, the Houston Hair Honcho, has hired a campaign manager and a pollster to fine tune messaging for his expected run for Texas Governor. Which should make the 2010 Democratic primary the most expensive in history. And I, personally, can't wait to see the message they come up with!
A stupid, doe-eyed reporter for the WSJ wrote this about 39%. Among the errors is the omission of the fact that we balanced the budget with stimulus money and that we actually had to borrow money from the Feds to cover unemployment benes and that 39% is, in general, a roundly hated douchebag. Just sayin'
Speaking of stupid conservative idolatry, here's a nice piece from Bruce Bartlett that can be rather neatly summarized as 'Clinton was better than Bush'. Bruce was on Reagan's economic team, just so you know where he's coming from.
Y'all have yourselves a goodun!
Posted by mcblogger at 10:56 AM | Comments (0) | TrackBack
September 16, 2009
Goddamn, I didn't forget. STFU!
Some of you have noticed we didn't have a 9/11 memorial post up on Friday. It wasn't because any of us forgot, it's because, frankly, enough has been said. Sorry we weren't able to provide you with the kind of rubbing-gravel-through-our-hair experience you were seeking on Friday. We gave you my where-I-was story in 2006 which can be summed up as 'Sitting in traffic on MoPac trying to call a friend's parents'. I'm not reposting the same story, over and over again. Once, the year we started, was quite enough.
Besides, this is really the best written commemoration post I've read.
Posted by mcblogger at 09:47 AM | Comments (0) | TrackBack
September 14, 2009
We will miss you, Dr. Borlaug
Dr. Norman Borlaug, the man who in large part helped save the world from suffering an unimaginable Malthusian hell, died Saturday at his home in Dallas.
Borlaug was one of only five people in history to score the trifecta of winning the Nobel Peace Prize, the Presidential Medal of Freedom and the Congressional Gold Medal -- placing him in the company of the Rev. Martin Luther King Jr., Mother Teresa, Nelson Mandela and Elie Wiesel. He was also named by Time magazine in 1999 as one of the 100 most influential minds of the 20th century.

That influence showed itself in earnest while Borlaug was working in Mexico in the 1940s, where he created a system of plant breeding and crop management that became the basis for the Green Revolution, which dramatically increased agricultural production. The system was a huge success and was exported to countries around the world.

In 1960, the world produced 692 million tons of grain for 2.2 billion people. By 1992, largely as a result of Borlaug's pioneering techniques, it was producing 1.9 billion tons for 5.6 billion people -- using only 1% more land.

On Borlaug's 90th birthday, former President Carter said that he "has been demonstrating practical ways to give people of the entire world a higher quality of life. . . . He is a true humanitarian."

Added former Sen. George McGovern (D-S.D.), Borlaug's "scientific leadership not only saved people from starvation, but the high-yield seeds he bred saved millions of square miles of wildlife from being plowed down. He is one of the great men of our age."
Posted by mcblogger at 01:11 AM | Comments (0) | TrackBack
August 26, 2009
This is why I hate checking email before I go to bed
Godspeed, Senator Kennedy and to his friends and family, our deepest sympathy.

Posted by mcblogger at 12:56 AM | Comments (0) | TrackBack
June 28, 2009
Veterans Deserve Our Support
Suicide: A Painful National And Local Community Issue
Veterans are hit hardest.
The media tells us little regarding suicide unless it occurs to a famous individual.
The truth is that suicides occur all too frequently within our society. There has been an increase of teenage suicides and among our elderly population, but the most dramatic increase in suicide has occurred with our returning Veteran population — but we don't hear about it on the news.
The media was all too quick to jump on the recent possible suicide of actor David Carradine when he was found hung in a Thailand hotel. Too quick because authorities now believe it looks like the actor may have been murdered. Unfortunately, no one is notified that many of our Veterans are having problems reentering our society after serving our nation.
Why aren't the media writing about the increasing high rate of suicide by our returning Veterans? The suicide rate is the highest among that population than ever before. It's time we recognize the problem and do something about it.
The increase of suicide by our Veteran population is not just a problem for the federal government, it is a local problem as well and state lawmakers should be doing everything possible to provide needed services, including counseling to help our returning veterans in readjusting to civilian life. As a Disabled Veteran myself, I can tell you that it is not an easy task to acclimate back into our culture after being in a war zone for long periods far away from civilization and loved ones. It is a heck of a return journey.
Reentry is especially difficult during these hard economic times, where Veterans especially have a tough time finding employment. Outsourcing, layoffs and immigrant cheaper labor have taken a toll on available, well-paying jobs for Americans. It is no secret that Americans need jobs and it should not take this long to generate jobs for those who need and want them.
Perhaps the dismal job market is hardest for our returning Veterans because in addition to readjusting to civilian life, there are fewer jobs available for them.
Isn't it time we provide our Veterans with the services they need and improve job availability, along with a viable means to follow-up on their reentry into American communities? Suicide is a painful alternative and it hurts everyone in our community.
-----
(Peter Stern of Driftwood, Texas, , a former Director of Information Services, university professor and public school administrator, is a political writer well-known and published frequently throughout the Texas community and nationwide. He is a Disabled Vietnam Veteran and holds three post-graduate degrees.)
Posted by pstern at 03:41 PM | Comments (0) | TrackBack
June 25, 2009
Sad news...
Governor 39% has called a special session for July 1st.
"Legislation extending the existence of five state agencies that were subject to sunset review by the 81st Legislature that would otherwise be abolished without legislative action, and to change the review schedule for certain state agencies to balance the Sunset Advisory Commission's workload."

Those agencies include the Texas Department of Transportation, Texas Department of Insurance, Texas Racing Commission, Office of Public Insurance Counsel and Texas State Affordable Housing Corporation.

"Legislation allowing the Texas Department of Transportation to issue general obligation bonds, which have already been approved by voters, for highway improvement projects, and for the creation, administration, financing and use of a Texas Transportation Revolving Fund to provide financial assistance for transportation projects."

•Legislation extending the authority of the Texas Department of Transportation and a regional mobility authority to use comprehensive development agreements to design, finance, build and maintain transportation infrastructure.
Oh. Goodie. The revolving fund again. This is going to be a fun special, especially in light of the fact that an item on the call, the CDA extensions, will be extended the validity of an instrument the AG has said is unconstitutional.
Creekmore Fath, one of the liberal lions of Austin, has passed away
Farrah Fawcett died today after her long battle with cancer.
Posted by mcblogger at 12:52 PM | Comments (0) | TrackBack
June 23, 2009
But who will give out that novelty check?
So long, Ed. Thanks for the memories.
Posted by mcblogger at 12:23 PM | Comments (0) | TrackBack
May 09, 2009
Saying goodbye to Judge Ozmun
It's amazing how many people knew and loved Judge Ozmun. Yesterday, I got texts and emails from people all over Austin letting me know he had passed away. To say the man was beloved here is an understatement.
He will be missed by many in Austin and Travis County. On behalf of everyone at McBlogger I'd like to extend our deepest sympathy to his family and friends.
Posted by mcblogger at 11:37 AM | Comments (0) | TrackBack
February 20, 2009
Getting ahead
I know, I'm not supposed to laugh but it's sooo damn hard not to.
Posted by mcblogger at 10:32 AM | Comments (0) | TrackBack
December 19, 2008
Goodbye, Jennifer
KT over at BOR posted this video
of Jennifer's last performance at City Hall. Please take a moment to note her civility and that of Councilmembers Leffingwell, He Who Stands and Shade. Lee's "Thank you, Ms. Gale and very pleasant to see you again" brought tears to my eyes. She was always so very pleasant when I saw her.
I will miss her a great deal, mostly because she was one of the funniest people I've ever met. Everything, in all of her speeches, has some sort of connection in her mind. To me, the connection was tenuous at best. I once referred to a speech she gave while campaigning for mayor in 2006 as a comedic tour de force. You can see what I'm talking about in the video above. Everything means something to her but to most it's a random collection of thoughts. To me, it's a brilliantly put together piece of performance art that's thoroughly enjoyable.
I LIVED for endorsement meetings where she would be speaking. I repeatedly told people to video her. Some little idiot years ago told me I was mean for laughing. I told him, rather bluntly, that he was simply too stupid to get the joke.
The funniest things we do or say are usually those we never intended to be funny. To Jennifer, her speeches made sense. But to someone like me, who loves the play of stream of consciousness in very serious settings, it was absolutely hysterical. The individual portions were proposals and ideas; some good, some really awful. It was the abrupt movement from banning styrofoam to decimating half of the buildings downtown that revealed brilliance.
In another place and another time, Jennifer Gale would have been famous around the world. She probably would have wondered why, but I think she would have enjoyed the attention nonetheless.
Godspeed, Jennifer. We're all richer for having known you.
Please consider donating to House The Homeless.
Posted by mcblogger at 02:32 PM | Comments (2) | TrackBack
December 17, 2008
Austin Is A Little Less Weird Today
Beloved crackpot and perennial candidate Jennifer Gale has died, reports the paper.
I will miss her and I am sure I'm not alone.
Posted by mayor mcsleaze at 04:48 PM | Comments (2) | TrackBack
December 02, 2008
We'll miss you, Tanta...
Tanta (Doris Dungey) who posted at Calculated Risk on all things mortgage related, has passed. Tanta was one of the few people active in the blogosphere who consistently posted accurate information about the meltdown in the credit markets. As things continued to deteriorate beyond rational expectations, I looked to her for a gut check on damn near a daily basis.
Most of all, I will deeply miss her ripping up the awful Gretchen Morgenson at the NYT. Check here and here for two classic pieces that rather neatly show just how brilliant Tanta was.
Posted by mcblogger at 02:11 PM | Comments (0) | TrackBack
November 24, 2008
Mattox Funeral
Jim Mattox's funeral will be at First Baptist Church at 11:00. Here's a link to the guestbook.
Posted by mcblogger at 09:33 AM | Comments (0) | TrackBack
October 30, 2008
Bye-Bye, Fred
Despite getting the Tysabri he desperately needed, Dallas attorney and Democratic fundraiser Fred Baron passed away today. Our thoughts and prayers are with his family.
Posted by mcblogger at 08:55 PM | Comments (0) | TrackBack
October 15, 2008
Biogen Idec vs. Fred Baron
Biogen Idec has found itself in a rather unique position. It apparently has a drug that is extremely effective against certain cancers, specifically multiple myeloma which happens to afflict Fred Baron.
Here's the rub...
1) The drug, TYSABRI, is approved for treating MS and Crohn's.
2) Tysabri can cause, in a very few cases, a deadly infection in the brain
3) As a result of certain side effects in immunocompromised individuals, the drug's only available to registered patients. No offlabel uses are allowed.
4) Tysabri is already in a trial to treat multiple myeloma
Which is why it's not as easy as just getting Baron's oncologist to order treatment. Baron, to his credit, has gone to some extraordinarily lengths to get this drug including enlisting help from the FDA in letting the company know that this falls under a compassionate treatment variance. Baron has offered to sign a waiver of liability and FDA has apparently indicated that the MM trial will be unaffected by the results from this treatment which neatly punches holes in the arguments being offered by the company for refusing the request of Barron and his son (who kicked everything off with this letter) based on side effects.
This also opens a larger discussion on medicine and it's future in the United States, specifically the pharmaceutical industry which has been making some big money, especially off the Fed's prescription drug benefit. Doctors do the research and a private company benefits from that research. At what point to do ethical considerations, compassionate considerations, come into play? Simply put, at what point do we fully nationalize research that we are, to a large extent, already paying for with our tax dollars?!?!
Yeah, the vast majority of the medical research in the US is funded by ... wait for it... the United States government.
Posted by mcblogger at 02:04 AM | Comments (0) | TrackBack
June 13, 2008
You know, I may not have liked the guy...
...but this sucks. Our best wishes to his family.
Posted by mcblogger at 02:48 PM | Comments (0) | TrackBack
September 11, 2007
I'll never forget...
Posted by mcblogger at 02:35 PM | Comments (0) | TrackBack
August 30, 2007
With fondest memories...
We would like to take the time to give our condolences to the family of Mayor McSleaze's wonderful friend, Leona Helmsley. The Mayor has decided to take a few days off to mourn the passing of his friend. Though their relationship was often tumultuous (their political arguments often led The Mayor (who supports Democrats) to rain blows down upon Leona (who loved Republicans) as she used a nail file to stab him in the feet and legs), they shared the kind of connection, friendship and feelings of superiority only enjoyed by the obscenely rich.
That, and McSleaze has always believed hanging out with people who are bigger assholes than yourself makes you look better. I think that's one of the reasons he tolerates me.
Posted by mcblogger at 10:27 AM | Comments (0) | TrackBack
July 12, 2007
Lady Bird passes
It sucks to lose someone you respect...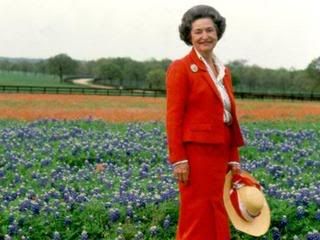 Godspeed, Lady Bird.
Posted by mcblogger at 12:21 AM | Comments (0) | TrackBack
May 25, 2007
Tinky-Winky Speaks
The death of Jerry Falwell reminded me of a recent chance meeting with a character that had a pivotal role in Falwell's life.
About a month or so ago, Mr. Mcblogger had posted that some of the writers of this blog had left me in Arizona or Iowa. Actually, it was Barstow. I had convinced them that if they drove me to Simi Valley, I would piss on Reagan's grave. When we got to Barstow, I revealed that my true intention was to go to Joshua Tree to find where Gram Parsons was cremated. Well, they thought that was creepy and we agreed to part ways.
Fortunately, I found an old timer in town who used to make the run to Joshua Tree for, in his words, "all those hippies and cosmic cowboys" until 1977. That is when a disco opened, KC and the Sunshine Band performed, and that was that. We spent the better part of the week in the national park, but when we got back, I had to find a ride home. Again fate shone my way as Large Marge hauling feed out of Bakersfield was able to take me all the way to Tucumcari where she had to head north to Dalhart to care for her old man who was on a 3 day bender after retiring/quiting/laidoff from the electric co-op.
Before starting to round up another ride, I stopped at a local diner where the average age of the customer was somewhere past ancient and all the waitresses would give Flo a run for her money. As I was lifting the cup of joe to my lips, an unusual image caught the corner of my eye. As I turned, a small purple figure appeared in the back booth near the juke box.
Well, I'm not well versed on kid shows, but the triangle antenna on top of the head jogged my memory about Tinky-Winky's brush with greatness back in the late '90's. The courteous thing to do was to leave him alone, but my curiosity got the best of me as I wondered how a fading English children's character ended up in a lonely New Mexico outpost.
I thought introductions would be labored since how do you talk to someone who only said "eh-oh". As I walked up to his booth, I was surprised when he inquired if I was there for an autograph, or one of those religious nutters who was going to tell him that all homosexuals are going to hell. I said neither, but was interested in knowing how he ended up in this backwater.
He said something about a shady agent who negotiated payment for his appearance on Jerry Springer for land near Taos. Unfortunately, near was 150 miles away. Anyway, to make a long story short, he decided to take title. By the time the show ended, he was so burned out on the biz, he wanted to get as far away as possible and he remembered the land.
Actually, he said it was much easier to mainstream into the community than he thought. Apparently, a song by the '70 rock band Little Feat had mentioned Tucumcari along with the phrase "weed, whites, and wine", and a good number of people whose brains were fried from mushrooms and hashish visited the town and decided to settle. They treated him like a spiritual icon.
He said there is a strong conservative presence in the town. Some of the local business leaders thought it would be a great idea for him to promote the city through the Chamber of Commerce, and provide funding for a theme park. What about the gay thing? Oh, don't worry, they said, we don't care about such things. However, when Tinky told them he was not interested in their harebrain ideas and especially handing over any money to these jackals, they started a campaign to drive out the heathen homo and accused him of molesting cats. Well, most people saw through the lies, and anyhow, the immigration issue started to flare up, and the nutters transferred their hatred to the Latinos, and left him alone.
For the most part, he was happy with the rest of the Teletubbies and enjoyed the constant hugging, even though he did mention one peccadillo of Laa-Laa. She had a bad habit of going through stretches of bathing once every couple of weeks, which made her really rank.
Our conversation finally got around to Falwell. I'll let him speak.
Tinky-Winky: The whole gay thing really put a damper on my sex life. That handbag I carried? One of the executive producer's bratty little kids had one and told daddy that I should carry one. I beefed a little, but when the EP started making noise about replacement, I quickly shut up. But actually it was a good thing. In the late '90's it was all about the sensitive man. I was getting laid by a lot of good looking chicks who got off on the "not afraid to show my feminine side" gig.
When Falwell said I was gay, it really dried up the groupies. After that it was fag hags who wanted to cuddle and shop - please. Then that Isaac Mizrahi guy started putting out Teletubbies handbags. The worst part is I didn't make a damn cent on that endeavor. The cheap bastards.
For awhile I pasted on my refrigerator the Hustler cartoon of Falwell having sex with his mother in an outhouse, but eventually it left an empty feeling and no closure. Instead of sulking, I decided to see what made him tick.
I believe his existence delayed the progress of fighting AIDS and the acceptance of gays, and his hateful diatribes kept alienating sane religious people who want to live a compassionate life.
His influence is waning. He is a fading figure whose power has dispersed to localized fundamentalist leaders. Even though these leaders take a more subtle approach, they still campaign against women's reproductive choice, gay rights, stem cell, bans on school prayer, and they emphasis creationism. Their talk about global poverty and climate change is just that – talk.
Did you know that in high school he was caught using counterfeit lunch tickets? Interesting that years later he was caught using a counterfeit soul.
Tinky continued to talk about the Moral Majority and Paul Weyrich, but it was getting late and I had to find a ride home. I thanked him for his time and told him the next time I was in the area, I would stop. He gave me his card and wished me well.
After a couple of false starts, I finally caught a ride with two women. Their names were Stacie and Rachel, but kept calling themselves Thelma and Louise. I'm no Brad Pitts, but they were no Susan Sarandon and Geena Davis. I'll leave that story for another time.
A couple of days ago, I contacted Tinky to get his take on Falwell's death. He said he had been fighting hateful thoughts, and the gratitude he was feeling on his passing just didn't seem right. He was contacted by the gay and lesbian advocacy group called Soulforce who instructed him on non-violence and loving your enemy. He said they were truly wonderful people.
After hanging up with him, I felt melancholy about Tinky. Here was a figure that existed to bring joy and happiness to young children who was attacked by viscous religious nutters because of their misguided beliefs. Even after all this, Tinky realized that Falwell's fate would be decided by his maker.
Posted by Captain Kroc at 09:55 PM | Comments (1) | TrackBack
April 11, 2007
A giant of American culture has passed
You may have missed it between Imus and Anna Nicole's baby, but one of our greatest living authors, Kurt Vonnegut has died.
Posted by mayor mcsleaze at 10:47 PM | Comments (1) | TrackBack
April 04, 2007
Remembering MLK...
On this day in 1968, some asshole shot Dr. Martin Luther King, Jr. While everyone remembers Dr. King's life and work, does anyone other than The Mayor remember who shot him? The point? Though a bullet can bring down a man, it can not destroy the dream he made all us believe was possible. It is his legacy that lives on and endures, not the hatred of one jackass.
Posted by mcblogger at 02:16 PM | Comments (2) | TrackBack
February 13, 2007
Wishing Glen Maxey well
On behalf of everyone at McBlogger we'd like to extend our sympathies to former Travis County Rep. Glen Maxey who lost his mother on Sunday.
Posted by mcblogger at 02:46 PM | Comments (0) | TrackBack
February 01, 2007
It's hard to say goodbye
The Texas Observer has done it best. We'll all miss you, Molly!
Posted by mcblogger at 12:45 AM | Comments (0) | TrackBack
December 27, 2006
Jerry Ford
Unlike Sister Ruth, I don't obsessively monitor the 24/7 news and propaganda channels. In fact, last night I dozed off watching some show on cable where they were counting down the top ten ways in which civilization could be wiped out in an afternoon (pleasant dreams!) so it wasn't until this morning that I heard President Ford had died.
I'm not going to spin some wild tale about Ford being a great president. He wasn't. But after the Great Presidencies of Kennedy and Johnson and Nixon, the wars and upheavals, the riots and assassinations, the last thing we needed was another Great President. We needed a chance to catch our breath and take stock of how the country had changed over the past decade and a half. Ford provided that breathing spell.
Gerald Ford was the last President from an earlier time, a time before fundamentalist religion began to slither into national politics, a time when it was possible to disagree with someone's politics without vilifying him. I mourn his passing, and the passing of his era.
Posted by mayor mcsleaze at 04:00 PM | Comments (0) | TrackBack
November 21, 2006
Daddy Does Best
Man, this has got to sting. What would Barbara think?
Only one in four Americans believe President Bush is a better president than his father, George H. W. Bush, a new CNN poll has found.

Six in 10 said the elder Bush, who served one term from 1989-1993, did a better job in office, according to a poll conducted by Opinion Research Corporation. Twelve percent said both were equally good or bad, and 2 percent offered no opinion.

The poll also found that 59 percent disapprove of President Bush's handling of his job; 38 percent approve of it.
Posted by spamburgler at 04:37 PM | Comments (0) | TrackBack
September 14, 2006
Death Sucks Ass... Richards, Garner pass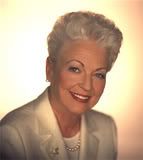 Ann Richards, Former Governor of Texas and all around Kick Ass Democrat died on Wednesday. Glen Maxey posted his personal recollection over at BOR and the Star Telegram has a good obit piece.










On Tuesday, Tyrone Garner one of the plaintiff's in the landmark Lawrence v. Texas, died. He and John Lawrence, in deciding to fight the ridiculous criminal justice system and laws in Texas, helped advance the cause of human rights for gays and lesbians.
Two amazing, courageous people have passed and we at McBlogger are sad to see them go. Our thoughts and prayers are with their families.
Posted by mcblogger at 10:26 AM | Comments (0) | TrackBack
May 23, 2006
Former Senator Lloyd Bentsen passes away
The Statesman just put this out: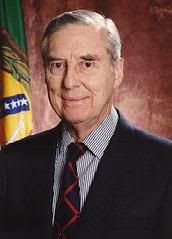 HOUSTON — Lloyd Bentsen, a courtly Texan who represented the state in Congress for 28 years and served as President Clinton's first treasury secretary, died Tuesday morning, his family said. He was 85.

Bentsen, the Democratic vice presidential nominee 1988, died at his home in Houston, according to the family

His distinguished political career took him from the humble beginnings of a county office in the Rio Grande Valley in the 1940s to six years in the U.S. House, 22 in the U.S. Senate and two in the Clinton Cabinet, where he was instrumental in directing the administration's economic policy.
Posted by mcblogger at 10:25 AM | Comments (0) | TrackBack