November 17, 2008
Economy : More fun to come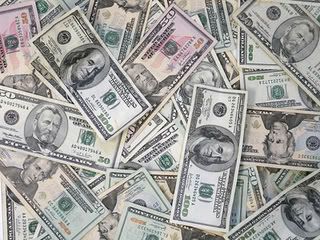 Over the last four years, hedge and private equity funds have taken on a lot of debt they've used to buy companies to which they've then transferred that debt. And a lot of it is coming due fairly soon, during the worst credit freeze since the Great Depression.
"The dangling other shoe is now about to drop," said Jeffrey A. Sonnenfeld, senior associate dean of the Yale School of Management.

When the economy was booming, the firms made huge profits by cutting costs at their new acquisitions, improving operations and then turning around and selling them. In 2007, at the height of the bubble, such deals totaled $796 billion, or more than 16 percent of the $4.83 trillion in all the deals made globally that year, according to data from Dealogic.

Firms like the Blackstone Group and Kohlberg Kravis Roberts & Company, faced an image problem at the height of the bubble for excessive compensation and beneficial tax treatment, but their returns were so high that even investors like pension funds were drawn in. Now these firms, built on enormous amounts of debt, are being forced to go back to the financial markets just as those markets have nearly frozen up.

If history is any guide, the worst may be yet to come. Steven N. Kaplan, a professor at University of Chicago Graduate School of Business, found that nearly 30 percent of all big public-to-private deals made from 1986 to 1989 defaulted.
Without access to credit, many of these companies will be unable to pay their existing creditors, constituting a default event which will probably force them into bankruptcy where the funds will lose their equity. While this may seem like a wonderful solution, that equity really belongs to shareholders IN those funds. Pension funds, university endowments, insurance companies and the list goes on and on of the organizations that ostensibly invest for the future of ordinary people that will be hurt if these companies go under.
Now, maybe, would be a good time to start regulating private equity?
Posted by mcblogger at November 17, 2008 08:56 AM
Trackback Pings
TrackBack URL for this entry:
http://www.mcblogger.com/movabletype/mt-tb.cgi/3970
Comments
Post a comment
Thanks for signing in, . Now you can comment. (sign out)
(If you haven't left a comment here before, you may need to be approved by the site owner before your comment will appear. Until then, it won't appear on the entry. Thanks for waiting.)