November 04, 2008
Like a badge of honor
We are, apparently, not progressive. This will, of course, come as a GREAT BIG SHOCK to those of you who thought we were slaves to ideology rather than intelligent people capable of rational decision making based on actual, you know, facts.
Some site-related issues: I've added and subtracted on the blogroll.

It turns out McBlogger is not a progressive. Just a loud and annoying moderate Democrat who happens to be gay and likes to carry water for corporate-interests in the name of Greater Corporatism. Oh well. They don't need my traffic anyway.
All this because of our decision to vote no on Austin Proposition Two. The HYSTERICAL thing is that this could have been done in August when we very clearly laid out not only our opposition but pointed out what a raving lunatic FUCKTARD Linda Curtis was (and, we're sure, still is).
Colin, I'll go with you on the loud part, but annoying? Only to people who get their panties in a twist when we don't completely agree with them. As for the 'gay' thing, well, the authors here are gay and straight (I know! Isn't it WILD that we mix people of DIFFERENT SEXUAL ORIENTATIONS?!?!?!? I just know that Father Joel will have something to say about all that) and frankly, we're a little confused why it would even be mentioned.
So, Colin, we'll be happy to be delisted from your blog since being part of it apparently requires 100% agreement with Colin Kalmbacher Thought. Which would make us dumb if you were actually right about things. We'll wear the delisting like a badge of fucking honor and proudly display it.
And, just for good measure, all of you 'good' progressives out there upset about us not being for this silly proposition (and vaguely threatening us about going against 'The Party') can kiss our collective asses. YOU'RE WRONG ON THIS. Next time, do a better job writing your proposition. Or, to put it another way, please enjoy this visual aid...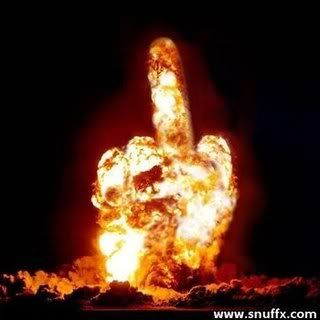 Posted by mcblogger at November 4, 2008 09:11 AM
Trackback Pings
TrackBack URL for this entry:
http://www.mcblogger.com/movabletype/mt-tb.cgi/3944
Comments
Colin Kalmbacher has a blog? Gee, who knew?
Posted by: Mayor McSleaze
at November 4, 2008 02:15 PM
Post a comment
Thanks for signing in, . Now you can comment. (sign out)
(If you haven't left a comment here before, you may need to be approved by the site owner before your comment will appear. Until then, it won't appear on the entry. Thanks for waiting.)