November 02, 2008
Diana, you might want to change your church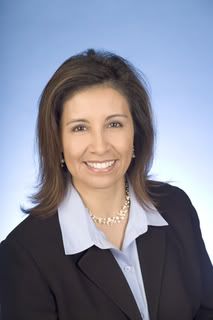 Running right up to the line separating the public from the spiritual (AKA, the separation of church and state), Father McNeil at St. William Parish in RR has issued a letter to all parishioners reminding them of their obligation as good Catholics not to vote for those who support abortion. The letter is clearly targeted at Diana Maldonado.
Please note, this is NOT a letter coming from Joel McNeil, this is a letter coming from Father Joel McNeil of the St. William Parish.
The letter also makes mention of the 'redefinition of marriage', a homophobic rhetorical device designed to give otherwise nice people a reason to discriminate at the ballot box. Maldonado has, at no point, indicated her support for equality for gays and lesbians in unions under state law only. So, we have to ask, why DID Father McNeil choose to throw that in? No one is asking him to perform gay marriage ceremonies. The Catholic Church doesn't recognize them. That absolutely would not change, even if there were changes in Federal law. It's that whole 'separation of church and state' thing.
I'll withhold additional comment on this. I think something from Captain Kroc may be more appropriate since he is our resident Catholic.
Posted by mcblogger at November 2, 2008 11:00 PM
Trackback Pings
TrackBack URL for this entry:
http://www.mcblogger.com/movabletype/mt-tb.cgi/3941
Comments
Hello,
I wanted to point out that Mrs. Maldonado is endorsed by Equality Texas and the Human Rights Campaign, both of which are working to make society accept same-sex relationships as morally good, including same-sex "marriage".
She indicates this on her website and Fr. Joel points it out in the letter.
Posted by: Devin
at November 3, 2008 07:12 AM
Yes, Devin, WE KNOW. However, neither of these organizations are working to make society do anything other than treat folks equally, not force moral judgments.
Oh, and by the way, Maldonado hasn't said she even supports civil unions. So, here again, why bring it up? Just a need to kick gays and lesbians again? Deflect from yet ANOTHER priest who likes to molest kids? Maybe Father Joel has an issue there? Should we be digging for that?
Father Joel is jeopardizing the church's 501(c)3 status for what, a stupid election? If you want a theocracy, you better get ready. Because politics will corrupt the church far faster than anything else.
Posted by: mcblogger
at November 3, 2008 10:03 AM
Watch for my Shillelaghs for Jesus line in the narthex
Posted by: Captain Kroc
at November 3, 2008 08:49 PM
Post a comment
Thanks for signing in, . Now you can comment. (sign out)
(If you haven't left a comment here before, you may need to be approved by the site owner before your comment will appear. Until then, it won't appear on the entry. Thanks for waiting.)