December 06, 2007
No, not this guy either.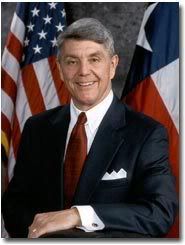 According a number of sources, former car salesman turned Republican politician Roger Williams is the guy many in the Republican party are thinking about running for Governor in 2008.
Just one question for the Republicans in the audience who think this craptacular douche would be a good candidate... have y'all lost your damn minds or are you just trying to make it easy for us??!?! Who's next? That nebbish Staples or the irredeemably stupid Combs?
Roger, right now(this VERY minute!), is working hard on the laughably named Victory 2008 Republican coordinated campaign. Though his fundraising has been lackluster, he's still pressuring donors just like he would a single mom about clear coat. And credit life.
What pisses me off most is that if he IS the candidate in 2010 Bill White is going to WALK into the mansion. I did at least want him to work for it. Maybe break a sweat every now and then.
Posted by mcblogger at December 6, 2007 09:17 AM
Trackback Pings
TrackBack URL for this entry:
http://www.mcblogger.com/movabletype/mt-tb.cgi/2802
Comments
Post a comment
Thanks for signing in, . Now you can comment. (sign out)
(If you haven't left a comment here before, you may need to be approved by the site owner before your comment will appear. Until then, it won't appear on the entry. Thanks for waiting.)