July 15, 2009
Accountability and Apologies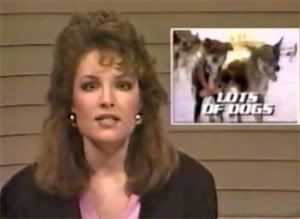 Zack Parsons over at Something Awful did an amazing thing when he wrote this article apologizing for the part that SA had played in being part of the 'mean media' that forced Governor Palin (who, it turns out, was a counting newscaster) to resign.

Sarah Palin, I would like to personally take this opportunity to apologize for Something Awful's role in your decision to step down. Over the years we have produced millions of words of left-wing hatred for innocent teenage daughters and children with disabilities. We hired

a hockey-playing ne'er do well claiming to be Trig's father

to write articles in which he describes crossing the sex line with most of your family. I am

so sorry

for letting that monster have a column here.

I would also like to apologize for the dozens of Photoshopped pictures of you and Trig on our forums. I know that of all of our hate content, these upset you in particular. You aren't the first governor to resign because of a mean Photoshop and I am certain you will not be the the last. I hope you can find it in your Christian heart to forgive us for making light of Trig's disability. I completely agree with what you said in your speech today: The world needs more Trigs.

You hear that, pregnant women of the world? The bar is officially open.
I'm sure it will come as no surprise that some of Palin's supporters took the apology the wrong way. So Parsons', being the man he is, answered them. And yeah, it's worth reading the whole thing.
You are and inspiration to us all, Zack Parsons.
Posted by mcblogger at July 15, 2009 10:19 AM
Trackback Pings
TrackBack URL for this entry:
http://www.mcblogger.com/movabletype/mt-tb.cgi/4680
Comments
Post a comment
Thanks for signing in, . Now you can comment. (sign out)
(If you haven't left a comment here before, you may need to be approved by the site owner before your comment will appear. Until then, it won't appear on the entry. Thanks for waiting.)