April 02, 2009
You're a loser, Brewster. A LOSER.
For the title, I'd like to offer my apologies to everyone responsible for what everyone obviously considers one of the best movies of all time, Brewster's Millions. I want to apologize because anything comparing Release The McCracken to such an awesome movie is, well, kinda offensive.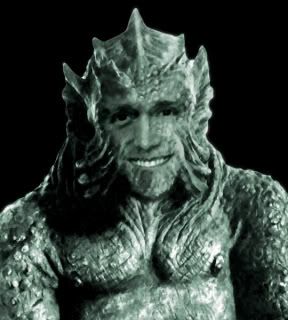 Last weekend, Brewster lost some endorsements including UDems, Central Austin Democrats and Southwest Austin Democrats. This means that, to date, no organization has endorsed Brewster. Which made me kinda sad for Brewster until I remembered that I only have empathy for people who don't suck and Brewster doesn't, you know, fall into that group.
Then Brewster, apparently sensing the pressure from Lee and his team, decided to release some lame little video that was way too long about the differences between Brewster and Lee (as seen through the lens of Brewster's fecund little rat brain). Unfortunately, the video was viewed only 150 times because Brewster ripped the music in it from an artist who hadn't granted him permission. Here's what the artist had to say...
"I'm a working musician, and I certainly don't appreciate having my music stolen," said Josh Ramstek, aka Captain Josh, of Orlando. "Everybody knows that Austin is one of America's great music towns, so I'm sure all the working musicians there will appreciate exactly how it makes me feel to learn that my song was used in somebody's campaign commercial without my permission. I'm not happy about it, to say the least."

Captain Josh said he will play a benefit concert for Leffingwell in Austin at Leffingwell's downtown campaign headquarters as part of a scheduled tour through Texas in early May. "I don't know anything at all about the mayor's race in Austin," said Ramsteck , "but I do know that if one guy is willing to steal somebody's music for his campaign commercial, then I'm for the other guy." The benefit concert is set for 6 PM on Monday, May 4th.
Seriously, y'all, can you think of a bigger campaign fail in recent memory? OTHER than Alaska Governor and former Republican Vice Presidential Candidate Sarah Palin?
Posted by mcblogger at April 2, 2009 11:20 AM
Trackback Pings
TrackBack URL for this entry:
http://www.mcblogger.com/movabletype/mt-tb.cgi/4376
Comments
Post a comment
Thanks for signing in, . Now you can comment. (sign out)
(If you haven't left a comment here before, you may need to be approved by the site owner before your comment will appear. Until then, it won't appear on the entry. Thanks for waiting.)