April 23, 2009
How YOU should vote : Mayor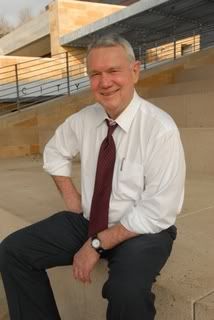 We're sure it will come as a HOOOGE surprise, but we're telling you to go vote for Lee Leffingwell. As for denigrating Brewster, we're kinda bored with it (since we've hit it here, here and here). Especially with his ethical lapses which are summarized in the extended.
As for Buttfloss, the guy is a genuine slumlord. Oh, sure, he makes a big deal about his home for musicians and his halfway houses which the city subsidizes. What he doesn't share at endorsement meetings are his fines for properties that are out of code.
Oh, and Carole. LOVE your signs, sick to death of you. Your massive ego gave us another four years of 39% and yeah, we're not happy about that. Go fuck yourself... Austin doesn't need any more of your 'public service' fuckups. You have been a public douche for three decades and it's time to go-the-fuck-away.
McSleaze will be posting his thoughts on the race later and he has a really interesting take on it that we, of course, will enjoy. You might enjoy it but it's going to depend on whether or not you mouth words as you read them. If you do then you probably won't get it.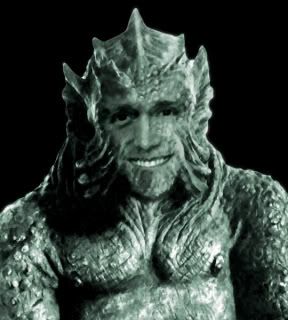 These are just a few of the issues we found on RTM's Campaign Finance Report...
He lists a $500 expense for renting out the Alamo Draft House for a fundraiser. It costs $2,100 to rent out the theater he did, and the owners are maxed out contributors.
He only lists paying $100 in rent for the last three months for his campaign headquarters in the Village Shopping Center off Anderson Lane. Which is a super good deal that no one else is ever likely to get.
There are no expenses listed for internet or phone service for his headquarters.
He has been advertising on golf carts that give rides on 6th Street for several months. No expense listed.
There are no payments listed to RTM's consultants, Christian Archer or Temo Figueroa.
There are no payments listed to Constant Contact, the blast email service that RTM has been using (with a disclaimer that reads: " Mayor Pro Tem Brewster McCracken | City Hall | Austin | TX | 78701").
There appear to be several instances of individuals giving more than $350.
There is lots of missing employer / occupation data that is required for donors over $200.
RTM's reimbursement payments are not reported properly.
The PO BOX that RTM has been using for his campaign was paid for with funds from his officeholder account, which can't be used for campaign-related expenses. We're guessing he's also using this account to pay for Constant Contact. Which means we're all, in one small way, helping pay for RTM's campaign.
Posted by mcblogger at April 23, 2009 11:31 AM
Trackback Pings
TrackBack URL for this entry:
http://www.mcblogger.com/movabletype/mt-tb.cgi/4433
Comments
Post a comment
Thanks for signing in, . Now you can comment. (sign out)
(If you haven't left a comment here before, you may need to be approved by the site owner before your comment will appear. Until then, it won't appear on the entry. Thanks for waiting.)