November 01, 2008
Harry Balczak's Reminder To You People, Part 3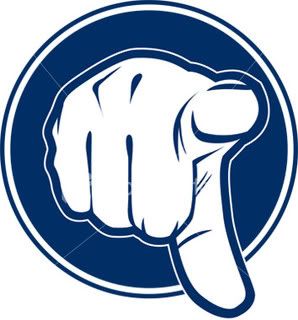 Well folks, I guess it's about time for the finale to this series of installments. Well, maybe not the final finale, because if I know You People, you're going to need continual reminders about all the boneheaded political choices you're known to make.

Suffice it to say this will be the final installment in the Election '08 Trilogy of the Harry Balczak's Reminder to You People Series (A Balczak Media, L.L.C. Production, all rights reserved, void where prohibited,...and other boilerplate stuff you've been programmed to scan past without reading). I'll admit, this one's tough to write, because to your credit, a lot of You People have really come around lately in a way I didn't think was possible.

What was it? The negative balance in your 401k giving you nightmares of destitution in your Golden Years? Imagine the shame of having to wash dishes to cover your bill at Luby's, or the torment of having to order biscuits WITHOUT GRAVY at the Cracker Barrel (incidentally, I like to call that establishment "the Honky Bin" - get it? tee hee hee). Winnebago Schminnebago indeed.

Or maybe it's that an economic shitstorm of these proportions brings into sharp focus what most of You People usually can't see: that most of us are much closer to being jobless and broke than we are to being insanely wealthy and "burdened" with a punishing 38 percent tax rate ("ummm, lessee.....point thirty-eight times unfathomable fuckloads equals.....shit! i'm going to have to start rationing my Dom Perignon baths! There goes my plan to buy a plumbing company, too....").

Erie-guardless, You People have given me a glimmer of hope. And for that, I thank you. Just the same, I'm not letting you off that easy. Because you see, even as you look hopefully to the future under new leadership, THE CURRENT LEADERSHIP (if you can call it that) IS WORKING 24/7 TO PERPETUATE AND WORSEN THE PROFOUND AND HISTORIC UPFUCKEDNESS OF THE STATUS QUO.
Hence the old saying, "Elections have consequences". In this case, we can thank You People for the consequences.

This administration is like the girlfriend/boyfriend you never should have gone out with in the first place, and never should have stayed with after you caught them cheating, and then they leave you an STD on their way out the door so you'll always remember them. There is a giant Q-tip in our nation's future, is what I'm saying. And it's going to sting a little, my friends (damn you, John McCain, for permanently ruining a perfectly good rhetorical crutch).

So You People should remember, as the take-away lesson of this decade, that qualities like competency, intellect and a genuine concern for the public good are positive qualities to have in a president. Hell, if You People made every day choices according to the same principles you used to vote with back in 2004, Joe would be your Plumber. And there would be a Port-a-John in your backyard next to the kids' swingset. Which would be in a collapsed heap of rusting aluminum because you didn't cotton to those fancy assembly instructions written by eggheaded elitists who make lousy drinkin' buddies.

But let's not dwell in the past. For now, I'm content to remind You People who have come around that you need to get your ass out there and get it right this time at the polls. As for the rest of You People, don't forget to cast your vote on Wednesday, November 5th.
Posted by hbalczak at November 1, 2008 12:50 PM
Trackback Pings
TrackBack URL for this entry:
http://www.mcblogger.com/movabletype/mt-tb.cgi/3939
Comments
Post a comment
Thanks for signing in, . Now you can comment. (sign out)
(If you haven't left a comment here before, you may need to be approved by the site owner before your comment will appear. Until then, it won't appear on the entry. Thanks for waiting.)