November 14, 2008
Our apologies...
Yesterday, we posted this about the Mayor's race. In the post, we accidentally used a picture of de-Elected Travis County Commissioner Gerald Daugherty for Release The McCracken. This picture.
The mistake was pointed out by our good friend Mike Dahmus whom we'd like thank. Here is the most current picture of McCracken we have on file
And this, we think, is a picture of Mike Levy...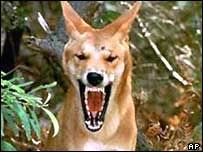 Posted by mcblogger at November 14, 2008 09:25 AM
Trackback Pings
TrackBack URL for this entry:
http://www.mcblogger.com/movabletype/mt-tb.cgi/3984
Comments
Post a comment
Thanks for signing in, . Now you can comment. (sign out)
(If you haven't left a comment here before, you may need to be approved by the site owner before your comment will appear. Until then, it won't appear on the entry. Thanks for waiting.)