November 13, 2008
Austin's Doucherific Mayoral Race!
The Austin mayoral race is shaping up to be a clusterfuck of galactic proportions. First off we have Release The McCracken who is already in superpander mode and will be coming soon to a meeting you're at where he will tell you he's all about ____fill in the issue you care about here____ . No, he's not and he'll turn on it if elected like that fish you had for dinner.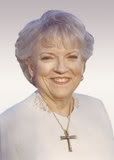 Next up, Strayhorn. NFS, Carole of the Four Names is considering running for her old job. She was Mayor of Austin from 77-83 when we were much smaller. So, obviously we need her back since she's sooooooo much like Austin, old and small. Wait. We're neither which means she's NOTHING LIKE AUSTIN. Carole was a Democrat, then she became a Republican. Now she's a caricature and a cautionary tale for Kay Bailey as she seeks to beat 39% in the 2010 R primary. Many Democrats think Carole is the reason Chris Bell lost in 2006. Which means, at this point, she's absolutely not beloved in this town.
The Statesman, unfortunately, has even more...
Current Council Members Lee Leffingwell and Brewster McCracken are considering runs for mayor. So is Mike Levy, founder and former publisher of Texas Monthly. Two other potential candidates — former Council Members Bill Spelman and Jackie Goodman — have already backed away from the race.
...
Perennial candidate Jennifer Gale has already said she plans to run for mayor, and Austin resident Josiah Ingalls has filed paperwork at the clerk's office appointing himself treasurer of his mayoral campaign. They are the only candidates besides Strayhorn who have filed with the clerk's office.
MIKE FUCKING LEVY. You have got to be kidding me... the asshole who spent so much money, time and energy making Margot Clarke's life hell? The one who has a secret crush on Maxey and thinks Teh Gays are Teh Suck? Exactly what Austin needs. The leadership of a freak.
If Leffingwell doesn't file I'm voting for Jennifer Gale. Either that, or I'LL file just to fuck the whole thing up. Mostly because I can't stand Strayhorn, Levy and Release the McCracken. Such pathetic people deserve nothing but brutal honesty and I'd gladly be the one to offer the critique, especially on Levy who can't seem to get it through his little rat brain that businesses relocate to Austin because of QoL issues and the workforce, basically everything Levy thinks is wrong with Austin.
I can see Mike's slogan now... Austin! Much better without all the pesky Austinites!
Posted by mcblogger at November 13, 2008 11:04 AM
Trackback Pings
TrackBack URL for this entry:
http://www.mcblogger.com/movabletype/mt-tb.cgi/3981
Comments
Why the picture of Daugherty?
Posted by: mdahmus
at November 13, 2008 03:54 PM
Pretty sorry choices for Mayor. What's their positions on drinking bottled water in the summer at special events and/or concerts in city parks.
Per the Statesman today, Leffingwell wants us to die of thrist at special events.
Posted by: McIndependant
at November 13, 2008 06:04 PM
Hey Mike!
That was my bad... they look kinda the same to me. I'll be posting a retraction later.
Posted by: mcblogger
at November 13, 2008 08:34 PM
McI - Yes. I'm sure that's what Lee wants.
Posted by: mcblogger
at November 13, 2008 09:25 PM
Post a comment
Thanks for signing in, . Now you can comment. (sign out)
(If you haven't left a comment here before, you may need to be approved by the site owner before your comment will appear. Until then, it won't appear on the entry. Thanks for waiting.)