October 29, 2008
Really? No, I mean REALLY?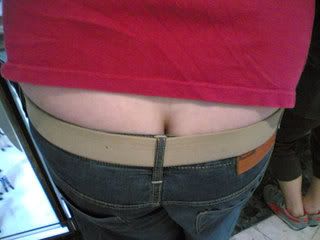 Joe The (unlicensed) Plumber wants to run for Congress.
Today he was busy campaigning for McThuselah in his native OH (you know, where he owes back taxes) talking about how afraid he was of Obama tax plan (which is funny since he doesn't, you know, pay his taxes) and how Obama would destroy Israel, which is an obvious lie, kind of like Joe's plan to buy a business and make hundreds of thousands of dollars.
Seriously, Republicans, THIS SCHMUCK IS THE BEST YOU CAN DO?!?!?!?!
Posted by mcblogger at October 29, 2008 03:57 PM
Trackback Pings
TrackBack URL for this entry:
http://www.mcblogger.com/movabletype/mt-tb.cgi/3919
Comments
Post a comment
Thanks for signing in, . Now you can comment. (sign out)
(If you haven't left a comment here before, you may need to be approved by the site owner before your comment will appear. Until then, it won't appear on the entry. Thanks for waiting.)