July 26, 2008
Shelly was IN TOWN?!?!?!?!
As part of their continuing effort to remain relevant, conservabloggers had themselves a little convention, at the Renaissance in the Arboretum. Wonder if they had fun partying down at Friday's and Tangerine? No, wait... I really don't care.
Speakers included Bob Novak (when ARE they going to finally let him die?) and Grover Norquist, the guy who says government is the root of all evil and that unfettered, unregulated commerce is always perfect. Grover can say things like that because he's only worked in government and government related services. He's uniquely UNQUALIFIED to offer anything of substance, which is probably why the ConRoots were able to get him to come talk to them.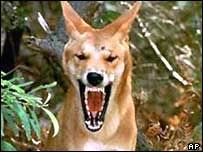 However, they also had... SHELLY! And what, you might be wondering, is Shelly on about today? Wachovia... apparently, their loss has nothing to do with poor underwriting. It has everything to do with management being concentrated currying favor with La Raza. No, I'm really not making this up.
Posted by mcblogger at July 26, 2008 12:24 PM
Trackback Pings
TrackBack URL for this entry:
http://www.mcblogger.com/movabletype/mt-tb.cgi/3613
Comments
Post a comment
Thanks for signing in, . Now you can comment. (sign out)
(If you haven't left a comment here before, you may need to be approved by the site owner before your comment will appear. Until then, it won't appear on the entry. Thanks for waiting.)