February 17, 2008
Pics From HillaryFest
Okay, my fingers have finally thawed out enough for me to be able to plug my camera into the computer, so here are a few images from last night.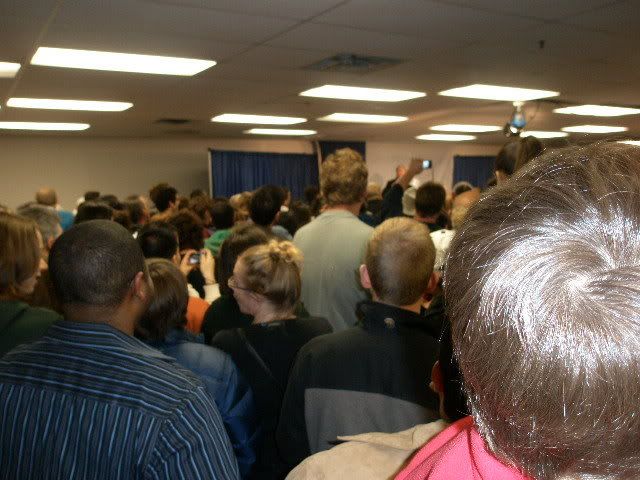 Early in the evening, inside, while it was still possible to move. Soon afterwords, McBlogger and went outside in search of breathable air (which we found) and strong drink (which was sadly lacking.)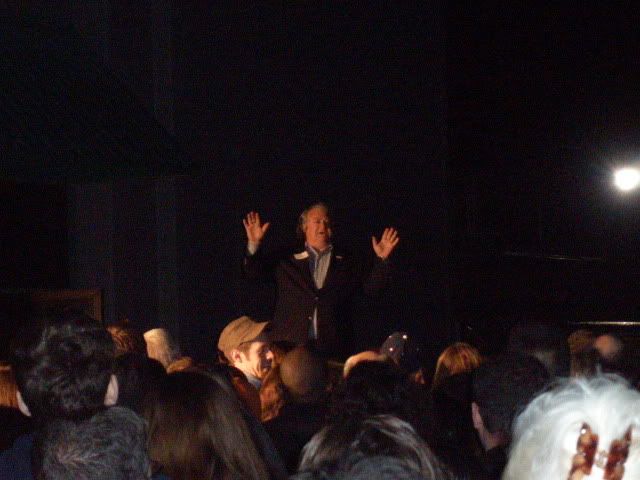 Attorney General Jim Mattox warms up the outdoors crowd with a reprise of William Jennings Bryan's "Cross of Gold" speech. Actually, I'm not sure what he was doing. We could see him, but the sound being piped out was of a woman speaking inside. An odd juxtaposition.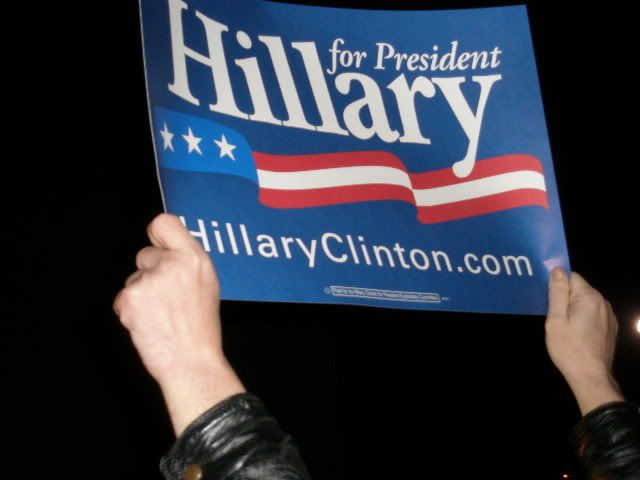 The obligatory "Anonymous hands holding rally sign" shot required by the FEC in all series of political rally pictures.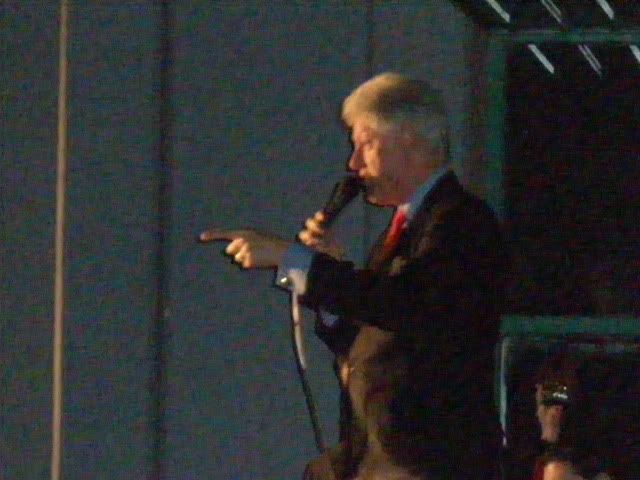 The Big Dog brings it home. We luv yah, Bill!
Posted by mayor mcsleaze at February 17, 2008 11:22 AM
Trackback Pings
TrackBack URL for this entry:
http://www.mcblogger.com/movabletype/mt-tb.cgi/3122
Comments
Post a comment
Thanks for signing in, . Now you can comment. (sign out)
(If you haven't left a comment here before, you may need to be approved by the site owner before your comment will appear. Until then, it won't appear on the entry. Thanks for waiting.)