February 20, 2008
LEAVE KIRK WATSON ALONE!!!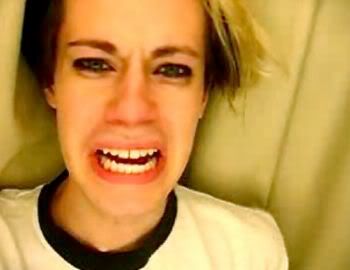 LEAVE HIM ALONE! You are lucky he even endorsed Obama for you BASTARDS! LEAVE KIRK WATSON ALONE!…..Please.
How fucking dare anyone out there make fun of Kirk Watson after all he has been through!
Chris Matthews kept him waiting in the studio for hours!
HE'S A HUMAN! What you don't realize is that Kirk is being on TV for YOU and all you do is write a bunch of crap about him.
Chris Matthews talked about accomplishments and said if Obama had any accomplishments he would've listed them off no matter what.
Speaking of accomplishments, when is it an accomplishment to publicly humiliate someone who doesn't have anything to say?
Leave Kirk Alone Please…. !
Leave Kirk Watson alone!…right now!….I mean it.!
Anyone that has a problem with him you deal with me, because he is working on his weekly newsletter email right now.
LEAVE HIM ALONE!
Posted by mayor mcsleaze at February 20, 2008 11:50 AM
Trackback Pings
TrackBack URL for this entry:
http://www.mcblogger.com/movabletype/mt-tb.cgi/3145
Comments
Solid. Gold. Comedy.
Posted by: mcblogger
at February 20, 2008 12:31 PM
Post a comment
Thanks for signing in, . Now you can comment. (sign out)
(If you haven't left a comment here before, you may need to be approved by the site owner before your comment will appear. Until then, it won't appear on the entry. Thanks for waiting.)