June 05, 2006
GOP Convo in SA
Sorry about the delay, Y'all! I'm just getting back to town from an investigation of the TX GOP Convo in SA. Oh my God... was that ever the suck! Never have I seen so many people with unused bibles... it was like they'd just been to that stupid bible store in the maul. I started mainlining scotch just to get back on an even keel when I passed through the 1604. I'm still in recovery but should be back up to saturation soon.
Unfortunately, I will NOT be posting a full synopsis of the R convo... I've blanked most of it out. The only tidbit that remains is a conversation I had with an R women from Mesquite when I snuck outside to smoke a cig.
R from Mesquite:So, are you having a good time at the convention?
Me: (rolls eyes) Not to so much. It's a little duller than I imagined it would be.
R from Mesquite:What makes you say that?
Me: Well, the lack of whores and free bar tabs. I mean this IS supposed to be a political party, isn't it? I know y'all act like a bunch of tetotaling baptists publicly but you shouldn't have to keep up the act at your convention.
R from Mesquite: (all haughty) well, I think you're at the wrong convention.
Me: I was thinking the same thing. Oh, and sweets... you shouldn't try to turn a body bag into a dress. It's tacky.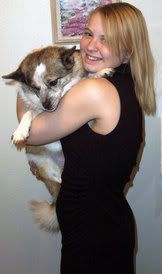 Nasty bible-thumping assclown Reaganites. NEVER AGAIN. In 2008, McSleaze has to go to this.



Posted by mcblogger at June 5, 2006 12:38 PM
Trackback Pings
TrackBack URL for this entry:
http://www.mcblogger.com/movabletype/mt-tb.cgi/386
Listed below are links to weblogs that reference GOP Convo in SA:
» teen rockfest from drunk asian takes cock
warriors the book: into the wild pics [Read More]
Tracked on January 28, 2007 10:27 PM
Comments
Post a comment
Thanks for signing in, . Now you can comment. (sign out)
(If you haven't left a comment here before, you may need to be approved by the site owner before your comment will appear. Until then, it won't appear on the entry. Thanks for waiting.)