June 22, 2006
Dept. Of Shocking Developments announces Strayhorn, some schmuck named Richard, make ballot
In what has to be most anticipated (by the retarded)event of the day, C4N3P and Dick Friedman make the ballot. Everyone knew it was going to happen. At long last it's official and with that SoS Williams can now return to his formaldehyde tank. When asked for comment the candidates said: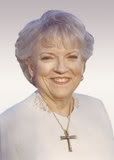 It's about goddam time. I was afraid I'd have to put my foot up Roger's ass.
I'm on the ballot? Is that good? Allright. Say, did I tell ya the one about the messican and the black kid?
Posted by mcblogger at June 22, 2006 03:22 PM
Trackback Pings
TrackBack URL for this entry:
http://www.mcblogger.com/movabletype/mt-tb.cgi/457
Comments
Two thoughts:
1) Dick Friedman? So, his name on the ballot COULD be "Kinky" Dick Friedman? I can only begin to imagine the fun that will ensue... I still think our slogan should be "Kinky is for the bedroom, not for the Governor's mansion" :)
2) Red Label scotch? Umm, are they THAT cheap?!?! I seem to remember both candidates have more cash on hand than we do... can't they at LEAST spring for black label?!?! Personally, I think grandma could afford a blue label....
Posted by: David O. at June 22, 2006 04:55 PM
So Roger is returning to the formaldehyde tank? It might get a little cozy in there because I think that's where Bob S. has been stored since the convention ended a couple of weeks ago. "Uuuugh....Hey Roger....uuugh...pull my finger."
Posted by: Harry Balczak at June 22, 2006 05:55 PM
sandal preemptor jugglers,skipper!jacketed convex:merged
Posted by: Anonymous at November 7, 2006 06:50 PM
Post a comment
Thanks for signing in, . Now you can comment. (sign out)
(If you haven't left a comment here before, you may need to be approved by the site owner before your comment will appear. Until then, it won't appear on the entry. Thanks for waiting.)